Las mejores y peores 10 películas del 2015 (por @metalhead316)
Las peores del 2015 solo se les hace una breve mención.
Este año, al igual que casi todos, prometen ser uno que supera al anterior en términos de productos que nos promente las 'casas peliculas' y sus productos presentados enfilan a ser lo 'mejor que se haya visto' en mucho tiempo. No todo el tiempo es así. Sin embargo, las películas que menos se "venden" son las mas exitósas para los fanáticos del cine. Ahí es donde se descubren joyas cinematográficas y futuros clásicos.
Aqui les comparto mis mejor y peores películas (según las que tuve la oportunidad de ver) para este pasado 2015. Tengan la libertad de compartir, comentar y debatir como mejor puedan en la parte de los comentarios.
!! Gracias a todos por seguirnos, muchas felicidades de mi parte y por parte de Media Drunks !!
Las mejores 10 películas del 2015:

1. The Revenant
Cuando pensé que ya no habia otra película que pudiera volarme la cabeza luego de ver Mad Max: Fury Road aquí llega esta joya cinematográfica del director de Birdman (Alejandro González Iñárritu), quién casualmente fue mi película número uno el año pasado también. La dirección, la cinematografía y dichoso oso (una escena que hace mucho, pero mucho tiempo no se veía en el cine) hace que esta película se convierta en la que arrase en la próxima edición de los premios Oscar. Algo que cabe mencionar es que este podría ser el año en que Leonado DiCaprio finalmente se gana el Oscar como mejor actor. Tom Hardy recibe nominación como actor secundario, de seguro.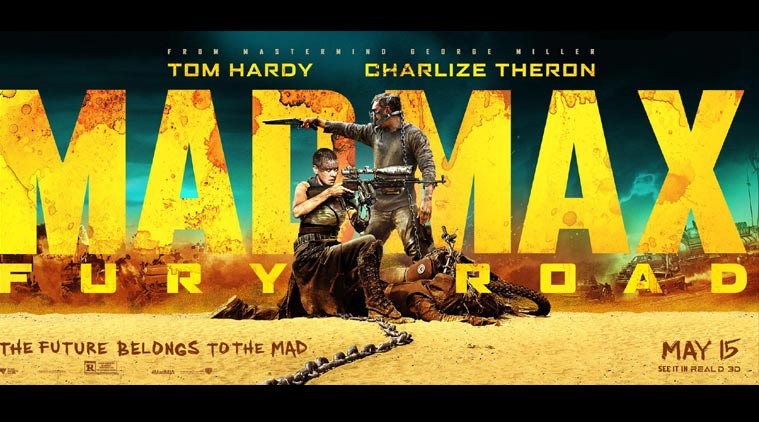 2. Mad Max: Fury Road
Cuando fui a ver esta película admito que tenía bajas espectativas. Una de las razones siendo el hecho de que Mel Gibson NO iba a ser parte de la cinta pero admito que me arrepiento de no tener un poco mas de fé en el producto. George Miller, director de la cinta, hizo un magistral trabajo en la dirección de esta y presentó un producto que puede utilizarase como guiar de aprendizaje para aquellos que quieran aprender a hacer una cinta de verdad. Cada escena esta llena de elementos visuales atractivos y esta película nunca aburre, nunca.

3. Spotlight
Aqui otro ejemplo de Michael Keaton anda en busqueda de papeles de suma seriedad y que el contenido de la cinta lo rete a dar lo mejor de el como actor. La historia, basada en hechos reales sobre el descubrimiento de curas de iglesias en Boston abusaban sexualmente a niños, es una que se presenta de manera simple pero bien efectiva y el resto del elenco hizo buen trabajo, en especial Mark Ruffalo. Yo espero una nominación al Oscar como mínimo.
4. Straight Outta Compton
Una de las cinta autobiográficas más precisas que se haya realizado en mucho tiempo. La cinta esta basada en grupo de rap N.W.A. (Niggaz Wit Attitudes) quienes dominaron las hondas radiales y fueron de impacto en la música popular para los años 80, esto por el controversial contenido de sus canciones. En adición, el trabajo del libreto, la dirección, la similitud en apariciencia de los actores a la del grupo y algunos de los otros actores en la cinta es más que certera, especialmente el hijo de Ice Cube quién interpreta a una versión joven de su padre dentro de la cinta.

5. Sicario
Aquí la cinta es una que es liderada por la actuación de cada uno de los integrantes, pero quien más sobresale y ofrece un papel memorable lo es nuestro Benicio Del Toro. Su presencia en la pantalla grande es una que hace un se sumerja en la trama de la cinta y la vez uno puede sentir hasta empatía con el personaje de Del Toro cuando se revela el porque de sus acciones. Josh Brolin y Emily Blunt también ofrecen unas actuaciones de alto calibre.

6. Creed
Aqui 'Rocky' pasa a un segundo plano y le abre paso a lo que puede ser una nueva franquicia bajo el legado que creara las cintas realizadas por Sylvester Stallone. La cinta funciona en muchos aspectos, tanto en la integración del hijo de Apolo Creed, lo real que es el deporte del boxeo, utliliza la nostalgia cuando se debe y no abusa de ella como hacen varios 'remakes' y/o cintas que sean presentadas en el pasado. Stallone ofrece una actuación que amerita ser evaluada para una nominación a un premio por la academia.
7. The Hateful Eight
Quentin Tarantino ofrece otra genial cinta en la que cada uno de los actores presenta lo mejor de sí y en donde la violencia es un factor que nunca falta por parte del veterano director. La actuación de Samuel L. Jackson es algo que vale la pena ver dentro de las 2 horas y 47 minutos de duración de la cinta.

8. The Gift
Todos los años uno espera esa película 'sorpresa' y la encontré en The Gift. El trailer que se presento mostraba una premisma bien sencilla y tal vez un poco trillada pero luego de ver el resultado final de la cinta, especialemente el tercer acto, hay que destacar que The Gift es un película que te pone a pensar por mucho tiempo luego de salir de la sala de cine.

9. Ex Machina
Hace tiempo que hacía falta un buena pelicula de ciencia ficción, en este caso aqui se explora una vez mas la inteligencia artificial. Alex Garland (The Beach) maneja esta historia con suma fluidez y el libreto es uno que hace que esta cinta de bajo presupuesto sea una exitosa y que no decepciona.

10. Bridge Of Spies
El director Steven Spielberg hace su regreso a la pantalla grande con otra cinta basada en hechos reales, esto para la época de la guerra fria en el 1960. La cinta es bastante precisa en los hechos históricos que presenta, la optima actuacion de Tom Hanks en el papel protagónico y la infalible dirección de Spielberg hacen de Bridge Of Spies un excelente drama.
Las peores 10 del 2015.
Con el fin de no seguir perdiendo tiempo, más del que ya nos hicieron perder estos largometrajes, aquí dejo una breve mención de las peores películas del 2015, las que nos hicieron desperdiciar el tiempo a muchos de nosotros y otra que prometían ser algo interesante/bueno pero fueron todo lo opuesto.
1. The Lazarus Effect
2. Fantastic Four
3. Christian Mingle
4. Terminator Genisys
5. Jupiter Ascending
6. Fifty Shades Of Grey
7. Minions
8. Ant-Man
9. Maggie
10. Jurassic World
The Nun gets a new teaser trailer
The Nun is a film that is currently sharing the same cinematic universe as Annabelle and The Conjuring
Warner Bros. just released a new teaser trailer for the upcoming horror film The Nun. The movie focuses on the origins of the nun that struck fear in The Conjuring sequel.
In the new footage the madness of the nun take a victim prisoner inside a coffin and apparently never lets him go.
Full sinopsis:
When a young nun at a cloistered abbey in Romania takes her own life, a priest with a haunted past and a novitiate on the threshold of her final vows are sent by the Vatican to investigate. Together they uncover the order's unholy secret. Risking not only their lives but their faith and their very souls, they confront a malevolent force in the form of the same demonic nun that first terrorized audiences in The Conjuring 2, as the abbey becomes a horrific battleground between the living and the damned.
The Nun is a film that is currently sharing the same cinematic universe as Annabelle and The Conjuring. This new entry is the shared horror universe is said to be the darkest one yet.
The Conjuring debuted in 2013. Right out the bat it became a massive hit in the horror world that inmediatley spawned a second installment. Thanks to the success of these two films, Warner Bros. went ahead a made thier own universe of horror films.
The first spin-off, Annabelle, depicted how the demonic doll had tormented a family prior to its appearance in The Conjuring. That film earned the prequel Annabelle: Creation while a third film will be hitting theaters next year.
The Nun was inspired by a demonic presence featured in The Conjuring 2. The action of the film will be leaving the confines of a household and will be set in various locations.
"When [The Conjuring director] James [Wan] and I sat down, and we talked story, we wanted [it] to be a little bit more of a mission-based movie. We wanted to give a little bit of an action-adventure flavor to it, rather than just someone moving into a house and something creepy happens " screenwriter Gary Dauberman revealed to Entertainment Weekly.
He added, "We wanted something very atmospheric, very moody — and setting it in Romania certainly accomplishes that."
The horror films stars Taissa Farmiga, Demian Bichir, Bonnie Aarons, Charlotte Hope, Ingrid Bisu, and Jonas Bloquet.
The Nun debuts in theaters on September 7th.
#XLQLO! VENOM podría obtener una clasificación PG-13
Si querías una violenta película de Venom, podrías quedarte con las ganas.
La esperanza nunca muere. Pero en este caso está casi difunta ya que la cinta de Venom ya no sería clasificada R, sino PG-13. ¿La razón? Ahora el filme estará cruzando su universo con el MCU (Marvel Cinematic Universe).
De acuerdo al portal Variety, estos mencionaron que el filme ahora contradice todo lo que una vez dijo que no estaría haciendo. Esto es que la cinta si sería R. Eso no es todo. En el pasado también se indicó que dicho filme no estaría ligado en ninguna capacidad con el MCU.
"Es poco probable que "Venom" sea la primera película de Sony Marvel con calificación R. Los avances de la película, que recientemente se volvieron a grabar en Los Ángeles después de filmar en Georgia, enfatizaron los elementos de la película de terror. Mostrando al personaje principal cuando está a punto de morder la cabeza de una persona. Pero algunos miembros del equipo de confianza de Sony creen que la película debería superar los límites de PG-13 sin cruzar a una clasificación más alta", indica parte del reporte.
Como indica la frase 'jugar para el equipo', pues eso es lo que parece que los realizadores del filme de Venom quieren hacer. Esto si finalmente la cinta logra la clasificación de PG-13.
 "La sensación es que le dará al estudio mayor margen para futuras entregas que contarán con Spider-Man. Esto es algo que "Venom" no hace. Cualquier película de Spider-Man tendrá una calificación de PG-13 porque el 'wall-crawler' es más adecuado para las familias. Y si "Venom" es demasiado oscuro y sangriento, podría evitar otras combinaciones de películas. No solo con el alter-ego de Peter Parker. Pero también con otros miembros del Marvel Cinematic Universe extendido (MCU). Venom es uno de los personajes más oscuros de los cómics, pero Hardy y el director Ruben Fleischer están trabajando para inyectar humor en la historia de un periodista cuyo cuerpo y mente son asumidos por una entidad alienígena". 
Esto si sería una monumental decepción para muchos fanáticos que están en la espera de este largometraje. Gracias a que desde la incepción del filme se lleva diciendo que esta cinta quería ser diferente. No solo por ser un filme basada en un villano, sino porque querían hacer los más cercano a la tirilla cómica posible. Esto incluía el incluir el alto contenido violento y gráfico por el cual el personaje de caracteriza. 
Pendientes a la actualización de esta noticia. 
Like it or not, Power Rangers movie will be getting a sequel
Hasbro's Allspark Pictures is now developing a follow-up to the Power Rangers film of last year.
Go-go Power Rangers or No go?
Either way, we will be getting another film in the Power Rangers reboot franchise thanks to Hasbro. This company acquiered the rights to make this film is planning on making a sequel. The film will be tied to last years action film.
The plan is not just for one more sequel, it's for multiple.
According to Inside Licensing, Hasbro's Allspark Pictures is now developing a follow-up to the film:
"Power Rangers' will generate an operating profit similar to Hasbro's other franchise brands and has a 'significant opportunity for growth given where the brand had been most recently", CEO Brian Goldner said.
Hasbro will work with a film studio to develop a new movie as a follow-up to the 2017 release. In addition to Power Rangers, Hasbro also acquired Saban properties including My Pet Monster, Luna Petunia, Popples and Julius Jr.
Power Rangers is based on the television series developed by Saban Entertainment. The show focuses on a closeknit band of teenagers in fictional Angel Grove, California. They transforms into a uniformed team of superheroes ready to take on any villains.
Their primary focus is Rita Repulsa, a space villainess captured long ago by the wise sage Zordon and inadvertently freed by astronauts. Zordon recruits the teens to help him recapture Rita, and later to battle against Lord Zedd, Rito Revolto, and Master Vile.
Power Ranger was formed by a group of five teenagers. Red Ranger (the team's original leader). Also the Yellow Ranger, Black Ranger, Pink Ranger, and the Blue Ranger. Lastly, the Green Ranger later the White Ranger.
No specific date was given for the debut of this sequel.
Anyone interested in this second installment of the Power Rangers on the big screen?