Make It Rain: Lionsgate planea precuelas de THE HUNGER GAMES
Michael Burns, vicepresidente de Lionsgate, dijo que el estudio ya desarrolla precuelas de la exitosa franquicia cinematográfica
Michael Burns, vicepresidente de Lionsgate, dijo que el estudio encargado de la producción de la saga cinematográfica de The Hunger Games, que son basados en los libros de Suzanne Collins, ya están explorando la posibilidad de desarrollar precuelas de la exitosa franquicia.
De acuerdo con Variety, Burns dijo que la franquicia no hará sino "vivir más y más" en referencia a que ya trabajaban en el desarrollo de las precuelas.
"Si no fuimos hacia atrás es evidentes que hay lagunas", agregó Burn en una conferencia celebrada en Nueva York, de UBS Global Media and Communications, como pretexto para no decir que la verdadera razón de esto, es hacer más dinero. Pues claro la franquicia de "The Hunger Games" han sido una buena inversión para el estudio, que tan solo con la tres primeras películas, han recaudado más de 2 mil millones de dólares en todo el mundo.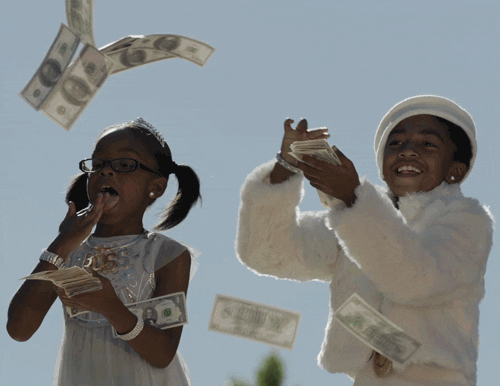 Actualmente, "Mockingjay Part 2" aún permanece en el tope de la taquilla mundial con ingreses por arriba de 227.4 millones de dólares en los Estados Unidos.
[do_widget text]
Secuela de Zombieland reunirá al elenco original
Zombieland fue un éxito sorpresa hace casi 10 años atrás.
Luego de varios contratiempos, una secuela para la exitosa Zombieland ya tiene luz verde. No solo eso. La secuela reunirá al elenco original compuesto por Emma Stone, Woody Harrelson, Jesse Eisenberg y Abigail Breslin.
El portal THR (The Hollywood Reporter) indicó que Sony Pictures se encargó de que se diera el junto. A ellos se le une también el director de la cinta original, Ruben Fleischer. Se espera que el director comience los preparativos para la secuela de Zombieland una vez culmine sus labores con su proyecto actual que es la cinta de Venom.
Zombieland es una película de comedia de horror que sigue a cuatro extraños que se encuentran y finalmente se unen en medio de un brote zombi postapocalíptico. Eisenberg interpreta a un superviviente geek llamado Columbus. Harrelson es el violento Tallahassee. Stone y Breslin son hermanas furtivas Wichita y Little Rock, respectivamente.
(En la película, los monikers son un medio para evitar que los demás se acerquen demasiado a alguien que podría morir en cualquier momento. Mientras que la ciudad misma significa algo personal para el personaje que elige su nombre).
La película original recaudó solo $ 75 millones a nivel nacional y acumuló un total mundial de $ 102.3 millones. No solo se ganó a los críticos, sino que también se convirtió en un éxito de culto en su vida post-teatral. También obtuvo un gran número de seguidores. Además de actuar como una gran plataforma de lanzamiento para todos los involucrados.
Ayudó que el presupuesto para la película fuera poco menos de $ 24 millones.
La secuela para Zombieland aún no cuenta con una fecha de estreno.
Jeremy Renner interpretará a Twitch en la nueva cinta de SPAWN
Este nueva cinta de Spawn aun no cuenta con una fecha concreta de estreno pero su producción debe iniciar en febrero del año próximo.
Jeremy Renner, actor mejor conocido por interpretar a Hawkeye en la saga de The Avengers, estará participando en la nueva cinta de Spawn.
El portal Deadline indicó que el rol de Renner en el largometraje lo será del detective Twitch, parte del dúo Sam and Twitch. Estos personajes son extraídos de las páginas de la tirilla cómica de Spawn.
Este rumor se lleva mencionando ya por un tiempo y no fue hasta reciente que se pudo confirmar la noticia.
El creador de los personajes, Todd McFarlane indicó lo siguiente a través de un comunicado.
"Como director primerizo, quería rodearme con el mayor talento y la gente más capacitada que pueda tener. Tuve la suerte de encontrar a Jason Blum y luego a Jamie Foxx. Supe que la persona que está en la pantalla es la que más este oficial de policía, Twitch Williams. Necesitábamos a la persona más fuerte posible porque él sería la cara de la película.
Tomé mi ingenua aproximación a Hollywood de nuevo y dije: empecemos por arriba y trabajemos. Jeremy estaba en la cima. Soy un gran admirador de él. El personaje no necesita ser un fisicoculturista o un GQ guapo. Estaba buscando a alguien con quien te hayas encontrado antes, necesitaba a alguien que pudiera lograr el dolor de un humano promedio. "He visto a Jeremy hacer eso en más que algunas de sus películas. Estaba en la parte superior de mi lista, al igual que Jamie".
Jason Blum, quien es el productor del largometraje agregó:
"Jeremy es la opción ideal para Twitch Williams: irradia honestidad, inteligencia y un carisma de hombre común y trabajador, las mismas cualidades que hacen de Twitch un personaje tan convincente".
¡Spawn debutó en el cine hace 21 años!
La primera película de Spawn llegó a las salas de cine hace más de 20 años. El largometraje centraba su historia en el origen del personaje principal extraído de Image Comics. La cinta comienza con el asesinato del soldado / asesino Al Simmons.
Él resucita como Spawn, el líder renuente y demoníaco del ejército del infierno. En última instancia, se niega a liderar el ejército en la guerra contra el Cielo y se aleja del mal.
La película está protagonizada por Michael Jai White (Spawn), John Leguizamo (como The Violator, la guía demoníaca de Al y antagonista de la película) y Nicol Williamson (como mentor de Al, Cogliostro).
Este nueva cinta de Spawn, que tiene a Jaime Foxx en el rol titular, aún no cuenta con una fecha concreta de estreno. Lo que si se mencionó es que su producción debe iniciar en febrero del año próximo.
Lando Calrissian regresará en Star Wars: Episode IX
Lando Calrissian, uno de los personajes de mayor reconocimiento dentro de la saga de Star Wars, hará su triunfal regreso a la serie dentro de Episode IX.
Después de meses de rumores y especulaciones el portal THR (The Hollywood Reporter) confirmó la noticia. El portal agregó que actor Billy Dee Willaims retomará su papel de Lando Calrissian dentro de la novena entrega de Star Wars.
Desde ya las especulaciones de como el personaje hará acto de aparición y en qué capacidad, no se hicieron esperar. Esto a que sus apariciones en filmes pasados de la franquicia estaban mayormente atadas a Han Solo. Al este último ya no estar en el panorama, los fanáticos de la serie comenzaron con sus teorías.
La última vez que Lando apareció en la pantalla grande, antes del filme Solo, fue para el año 1983. Esto dentro del filme Return Of The Jedi. Desde este tiempo no se ha hecho mención alguna que haya indicado el regreso del reconocido personaje a la saga de Star Wars.
En la trilogía original, Lando se presenta como un viejo amigo de Han Solo. Quien antes de los eventos de la película era el propietario original del Halcón Milenario. Hasta que perdió la nave espacial a Han en una apuesta.
En la película, es un ex contrabandista, que se convirtió en el Barón-Administrador de la ciudad de nubes del planeta de gas Bespin, y más tarde se convierte en parte de la Alianza Rebelde
El episodio IX está siendo dirigido por J.J. Abrams. los actores que estará de regreso serán Daisy Ridley, John Boyega, Oscar Isaac y Adam Driver. Keri Russell también recientemente se unió al elenco de la película. No se ofreció información sobre a quién esta última va a interpretar.
La película estrenará en los cines el 20 de diciembre de 2019.